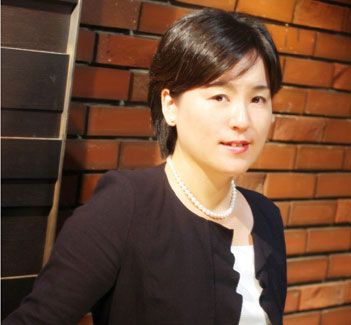 Eriko Taira: Director / Art Consultant
Graduates from Aberdeen University, UK with MA in Art History. Majors in 16th/17th century European painting and 18th century British history of art. Graduates Glasgow University with Mphil in Art History and Authentication. Studies Decorative Arts and Authentication at Christies Education. Member of Association of Art History in Japan

Eriko Taira is Director and Art Consultant of EMMY CO.LTD. and of EMMY INTERNATIONAL LTD. based in Japan and in Hong Kong. She was born in Tokyo and studied History of Art, Museology, Connoisseurship in the UK. After returning to Japan she worked as an art history assistant and project manager at an oriental art gallery/art project company in Tokyo. In 2004 she established her own art consulting business called Create Line Ltd. and since then, she has been a consultant for various art projects, promoting art in public space, commercial advertising work, company branding by working with artists and designers. Between 2005 and 2008 she produced a gsalonh where music and visual arts can be enjoyed, called Cool Train/ Cool Train Gallery. In 2009, she became Director of EMMY CO., LTD. During the time, her art consulting business has been more focused on building a collection for private and corporate clients on a personal basis. She has travelled to Hong Kong frequently advising clients for art investment and recently has set up her new art consulting company in Hong Kong, called EMMY INTERNATIONAL LIMITED. She tries to explore more opportunity to provide her services to international clients based in Asia.
Company
EMMY CO., LTD.
#103 Akasaka Grand House 8-6-17 Akasaka, Minato-ku,
Tokyo 107-0052 JAPAN
TEL: +81-3-3470-5010
FAX: +81-3-5772-9089
eriko@emmyart.jp
www.emmyart.jp
EMMY INTERNATIONAL LTD.
20th Floor, Central Tower, 28 Queenfs Road,
Central Hong Kong
TEL: +852 8197 2711
eriko@emmyart.jp
www.emmyarthk.com
For a free initial consultation contact Eriko directly on
+81 (0)3 3470 5010 (Japan)
+852 8197 2711(Hong Kong)
or email : eriko@emmyart.jp